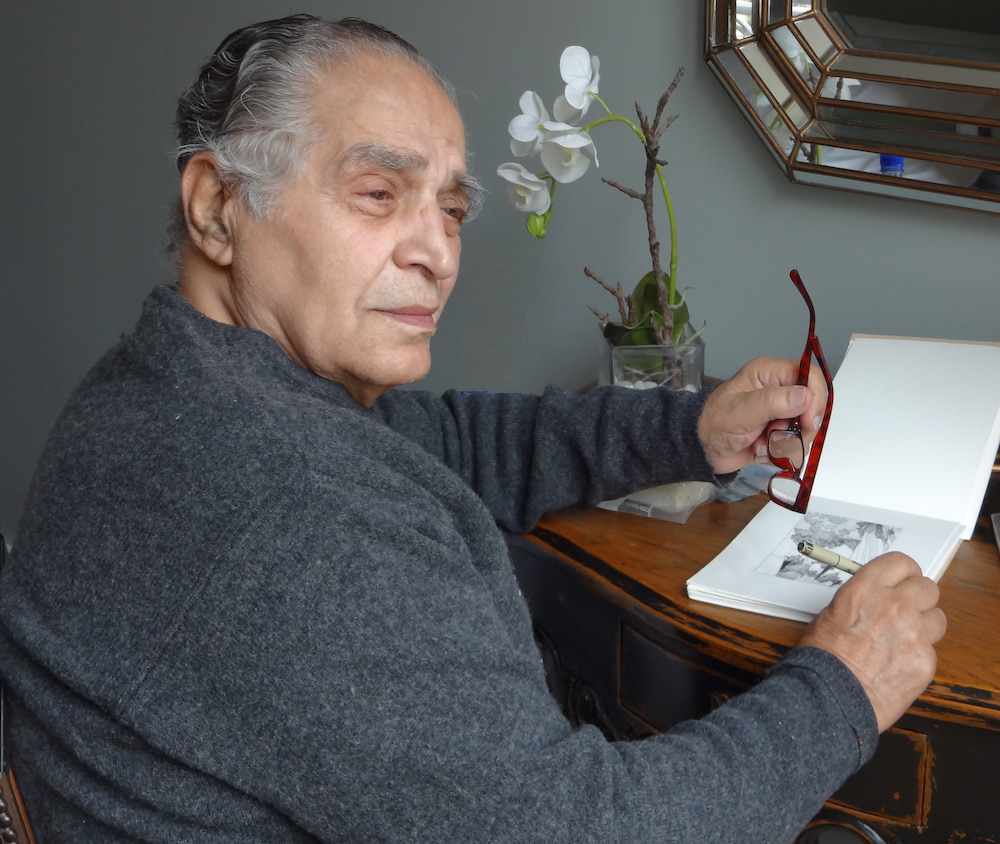 ABOUT THE ARTIST
John Tarzian's traditional education in painting in the 1950's is the foundation on which he creates his abstract works that celebrate color, light and spacial relationships. The quality of the work, the craftsmanship, is reflective of traditional masters but the painted compositions are modern abstracts, which at times, incorporate representational imagery and symbolism. 
"My paintings appear complex because of the closeness to nature; not in identifying (nature) but to be involved in the spiritual part of nature." 
Tarzian strives to create work that will capture the viewers own imagination. Where at first glance the work might appear to be "visual chaos" the viewer's eye will begin to adjust and experience something similar "to looking up at a tree or scanning a forest". He wants the viewer to make their own discoveries, discoveries that may happen in a moment or over a period of years, often identifying landscapes, flora, horizons and clouds, in their interpretation of the abstract work.
Painting in quality oils on heavy cotton canvas, Tarzian stretches all his own canvas, at times the canvas is a work of art in itself. In addition to painting, he draws book leaf size pen and ink drawings to further study his compositions.
An artist for more than seven decades, Tarzian produced custom paintings for interior designers while at the same time producing his personal artwork, dedicating the last 20 years solely to his own work. Tarzian is a mature artist, continuing to build on his experience and growth as an artist to this day.